Faucets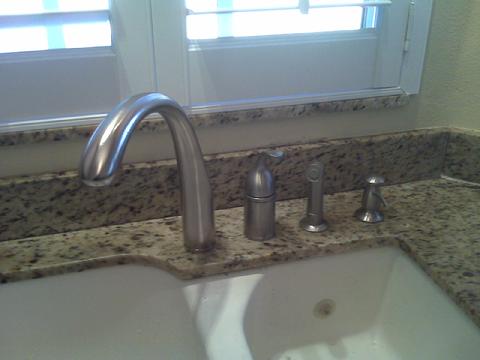 Plumbing faucets come in many different styles and brands. Swift Plumbers, your Southwest Florida plumbers, now offers a variety of brands and models to offer you choices in a variety of styles, configurations and price range. While all faucets are meant to serve the very basic purpose of carrying water, they now also come in a wide array of shapes and styles.
We stock washerless style, top quality plumbing faucets on every truck, as well as helping you select the most appropriate equipment for your family's lifestyle. We offer Delta, EZ FLO and Moen faucets as well as many other brands so that we can provide you with exactly what you need to fit you and your family's lifestyle and budget.
Tips
1. If you are not getting hot or cold water to your faucet and it is a Moen, you will need a cartridge replacement.
2. If you have an old faucet or a cheap faucet, replacement will be needed, especially if it is a washer style faucet.
3. Washer style faucets are the kind of faucet where a rubber grinds to shut the faucet off. If you have to push hard to shut off your faucet, have it replaced with a washerless faucet.