Toilets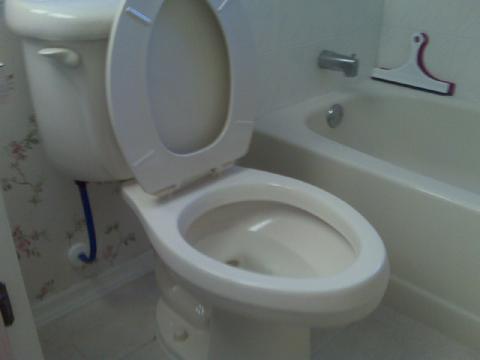 Swift Plumbers is ready to help with any project that involved repairing or replacing a toilet in your home or business. We have technicians all across Southwest Florida and can show up usually within an hour if you need us for an emergency. We are available on nights and weekends and do not charge extra for these visits. If your toilet is broken we can take care of these common problems:
Clogged toilet
Constantly refilling toilet
Water leaking from the bottom
Broken handle
Slow draining toilet
Discolored walls of inside tank
Broken chain
Our service technicians are capable and equipped with the latest technology to perform all the services and anything else your toilet may need:
Auger toilet
Flush mechanism replacement
Adjust refill valve
Replace drain seat
Install a new seat
Replace the overflow pipe
Replace the entire toilet
If you are just plain tired of your toilet and don't want to fix it, we can sell and install a new one for you. Whether you want to go with a standard model or a stylish new design, we can help you pick the right one for your bathroom.
Call us in for expert advice on a remodeling job for a home, business, or industrial toilet plumbing project in Southwest Florida and we can make sure your project is a success.